Deutsch
Biology - Catalogues and tools
The holdings of the Biology Collection are mostly recorded in the general catalogue of the library. The online catalogue contains books and other media such as all journals, e-journals, e-books and databases. It allows direct order from our magazines, as far as required for the medium in question.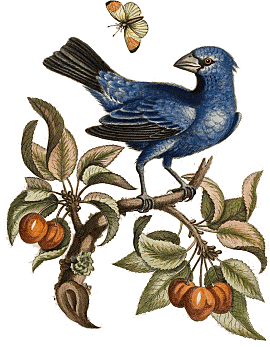 A small proportion of older titles acquired before 1914 are not yet documented in the electronic catalogue, but exclusively in a handwritten alphabetic catalogue. An overview of the historical catalogues of the Senckenberg Library was compiled by Helmut Burkhardt (Burkhardt 1992).
The Virtual Library - vifabio - provides a view of the subject-specific holdings as a section of the general catalogue. Furthermore, in vifabio the Biology Collection is virtually merged with a number of other libraries that are important for biology. A query thus not only yields results from Frankfurt, but also from the library of the Botanical Garden in Berlin-Dahlem, the library of the Senckenberg German Entomological Institute in Müncheberg or the Natural History Museum in Vienna. In vifabio the new acquisitions lists of the Biology Collection are available online.
new acquisitions lists
All journals available at the University Library Johann Christian Senckenberg, but also the journals from other libraries in Germany, are recorded in the supra-regional journal database (Zeitschriftendatenbank, ZDB). All contents of our general catalogue can also be found via the KVK (Karlsruhe Virtual Catalog) and WorldCat.
Zeitschriftendatenbank (ZDB)
KVK (Karlsruher Virtueller Katalog)
WorldCat
The indexing of the Biology Collection has undergone some changes throughout its history. Since 2006, all new entrants (so far about 44,000 bibliographic records) have been indexed according to a variant of the Dewey Decimal Classification (BioDDC). BioDDC

Up to now the search for DDC numbers in the catalogue is only possible with special search keys; please contact the subject librarian. Among the indexing systems used earlier are the Eppelsheimer method (1964-2005, see Lohse 1966) and the systematic shelving system by Schleiermacher (see Schleiermacher 1852, Stevenson 1978).
Literature
Lohse, H. (1966): Zum Aufbau des neuen Sachkatalogs nach dem "System Eppelsheimer" an der Senckenbergischen Bibliothek unter besonderer Berücksichtigung der Medizin. In: Wagner, E. (Hg.): Aktuelle Probleme der Bibliotheksverwaltung. Festgabe Hermann Fuchs zum 70. Geburtstag am 13. März 1966: 102-110. Wiesbaden (Harrassowitz).
Schleiermacher, A.A.E. (1852): Bibliographisches System der Gesammten Wissenschaftskunde mit e. Anleitung zum Ordnen von Bibliotheken, Kupferstichen, Musikalien, wissenschaftl. und Geschäftspapieren. 2 Bände. Brauschweig (F. Vieweg und Sohn).
Online-Version:
Stevenson, G. (1978): Andreas Schleiermacher's bibliographic classification and its relationship to the Dewey Decimal and Library of Congress Classifications. 22 pp. (University of Illinois Graduate School of Library Science, Occasional Paper No. 136.)
Online-Version
Zurück zum Seitenanfang
zuletzt geändert am 17. März 2022